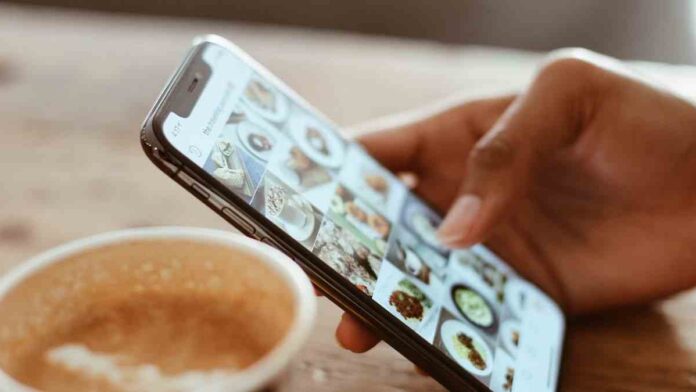 5 Websites For Instagram Users: All Instagram users should use these 5 websites to give a better look to their profile. Because Instagram is not only a social media platform but the personality of the people can also be found by looking at the Instagram profile of the person.
These 5 websites are best for all Instagram users, whether it is a boy or a girl. All websites are free and safe. Also, it can be used in all operating systems like Android, iOS, Mac, Windows, etc. Apart from this, the official apps of some of these websites are also available in Google Play Store and Apple App Store.
List of 5 Best Websites for Instagram
By using all these 5 websites regularly, you can give a professional look to your Instagram profile and you can also grow in Instagram.
Canva: canva is a premium photo editing website. In this, high-quality photos can be edited for free.
Hashtags: Best Instagram hashtags given by SR TECH KNOW helps to make the posts viral.
Pinterest: You can get new ideas for posting on Instagram from Pinterest
Bitly: Using Bitly you can easily share any link through Instagram
Story Downloader: The story downloader helps you to download any story and post.
Why Instagram users should use Canva.
Canva.com is a photo editing online software. You can use it to create high-quality Instagram posts. Canva is the most premium and popular photo editing software in the industry. Because there are a lot of Instagram post templates available in Canva. 
By using those templates you can give a premium and unique look to your photos. To use Canva's premium Instagram templates, you need to visit the Canva official website and sign up. After that type and search Instagram posts in the search bar of the home screen. 
You can use whatever you like out of all the Instagram templates. But most of the templates in this are paid. That's why you can make the design yourself, once you see those templates.
Canva's official app is available for free in Google Play Store and Apple App Store. However, like the website, most of the features will be available in the paid option only.
Why Instagram users should use Hashtags.
Using perfect hashtags is very important for Instagram posts. That is why you should use the hashtags given in the post of sr tech know for your post so that you get better results.
The better and right hashtags you use, the sooner you will get results. Instagram's algorithm may take some time to understand your post, so you should post quickly and use hashtags in all posts.
Why Instagram users should use Pinterest.
Pinterest is a great website for getting ideas for uploading photos to Instagram. Visit Pinterest and write photo poses in the search box. You will find ideas for many photos poses. Do whatever poses you want to try out of them.
There are countless ideas available on Pinterest, that's why you should always keep visiting the Pinterest website. So that if any new pose comes to Pinterest, you can first upload it to Instagram.
The official app of Pinterest is available for Android and iOS. It can be downloaded from Google Play Store and App Store. Pinterest is free, so you do not need to buy any subscription to see any idea.
Why Instagram users should use Bitly.
If you share any link more on Instagram, then Instagram can block the link. That is why you should share the link through Bitly by making it short and sharing it through Instagram. You can also add a short link created by Bitly in your Instagram bio.
Bitly app is not available for any operating system like android, ios, windows, etc. Bitly can be used only from the official website. This website is very secure, so you do not have to worry about anything related to privacy.
Why Instagram users should use Story Downloader.
There is no option to save and download stories and posts on Instagram to the device's internal storage. That's why sometimes we have to download some important posts, videos, stories, etc. In such a situation, Story Downloader helps us a lot.
There is no particular app for story downloading. Rather, there are many apps available for story download in Google Playstore. You can download any good app. ios users can use online story downloading websites.
Some Faq About 5 Websites For Instagram Users In March 2022
Which Website Is Best For Instagram?
Story downloader is very good for websites on Instagram because this option is not available on Instagram. Also, sr tech know is also a very good option for Instagram hashtags.
Is it safe to use external websites for Instagram?
Yes. It is safe to take the help of external websites for Instagram story downloads, hashtags, photo ideas, etc. But first, you have to find out whether the website you are visiting is correct or not.
What Do You Put For Website On Instagram?
If you have an official website. So you can add the main link of your website or link to any page in the bio section of Instagram. This will give a professional look to your profile.
What Does K Mean In Instagram?
In Instagram's Likes, Followers, Comments, etc. K means thousand. That is, if 1k is showing in your followers' section, it means you have 1 thousand followers. Similarly, 2k means 2 thousand, 3k means 3 thousand, … and this k means thousands in likes, comments, etc.
5 Websites For Instagram Users In March 2022: Conclusion
Whether old or new, all Instagram users must use all these websites once. Because the more things you add to your profile, the better your profile will be. All websites are free, so you will not even have to pay any money to try them.